An illustrated cabinet of curiosities created during the month of October 2020 as part of the DRAWTOBER challenge. The prompt list came from Chloe Christine (@heyitscloe) and the color palette was grabbed from Awesome Color (@AWSMColor).
Along with limiting myself to a four color palette, I limited myself to using 5 brushes in Procreate for the series. 
Fairly early on in the series, I knew that I wanted to compose a full piece of each object within the cabinet. I roughed out a sketch based on the pieces I had already done at that point, but it changed quite a bit once all of them were completed. Some of this had to do with the scale of the objects: how later in the series there was less variation in the size of the objects. So in order to keep it more considered and appearing full- almost cluttered, I moved the objects around and added more shelves to make it less orderly. From the start the one thing I knew was that the bone (whale vertebrae) would be too big to fit inside the cabinet. 
I made prints of the full cabinet available at INPRNT.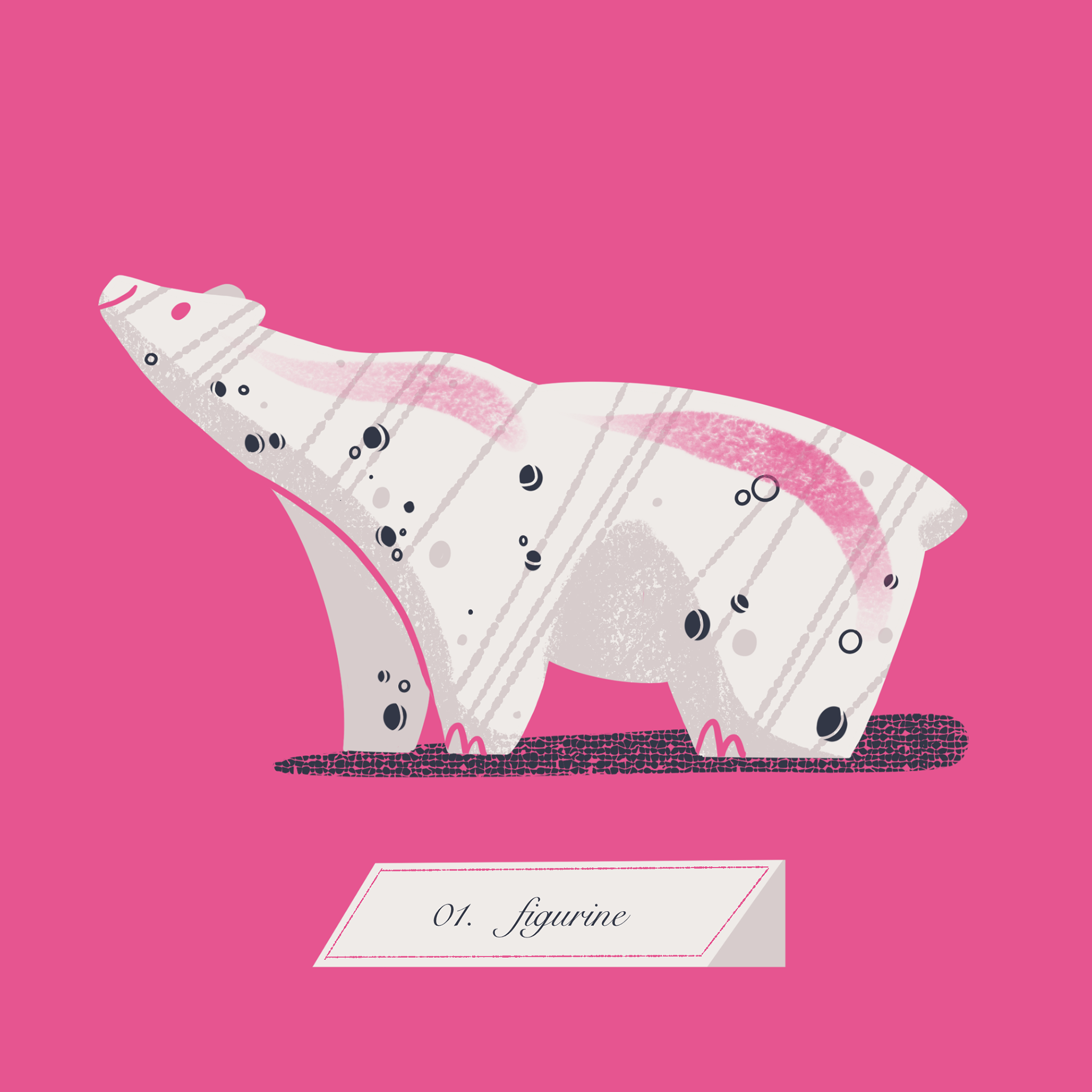 I hadn't really planned out exactly what I was going to do for each piece. I looked over the prompt list but had no definite ideas of how it would all come together. The decision to make the Figurine a Zuni fetish set the tone for the whole cabinet. I wanted to find specific objects that had either a cultural significance, objects that were famous for some kind of rarity, mythology or specifically unique.